Do you get sick of you are home workout DVDs after doing them just a handful of times? I know there have been times that I have purchased a workout DVD in hopes that it would transform me into a lean, toned, hot body when in reality I do it a few times and realize that the workout is just not for me (whether too boring, too hard, too easy, too cheesy etc.). So if you have DVDs lying around collecting a dust, check out these websites----
Swap-Tree
or
Swap-A-DVD
website.
Get out of your at home work out rut and SWAP YOUR DVDs for some new ones.
Here's just a couple of my favorite workout DVDs.
-I love
Jillian's 30 Day Shred
. It is perfect for days that I only have time for a quick workout. The DVD has 3- 20 minute workouts (easy, moderate, and hard). Just because they are only 20 minutes don't think that you won't be sweating; it kicks my trash everytime-- even the easy gets me. I am pretty much dripping bullets by the end of them. So try it out and you'll feel like you are on the Biggest Loser.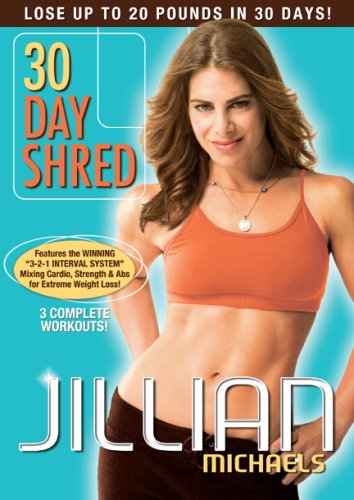 - On days when I have a more time and can't make it to the gym, I love
Slim-in-6
workout by BeachBody. I have used this DVD now since 2003 and I'm still not sick of it....... mostly because I get results and results make me happy. I also love the segment, Slim and 6 pack. It's an 11 minute ab-workout. It is the perfect addition on days when I go for a run or just want a quick ab workout.
What are some of your favorite Workout Dvds?